We have the skills to meet your needs
We are capable of many types of fire sprinkler designs that range from Commercial, Industrial and Residential. Below are some examples of past project descriptions:
Libraries
Healthcare Facilities
Educational Facilities
Warehouses
Rack Storage Systems
High Hazard Facilities
Business/Office Complexes
Manufacturing Facilities
Mercantile Establishments
Places of Assembly
Residential Occupancies
Automobile Dealerships
Institutional

We use the worlds leading CAD software for our fire sprinkler system designs. All fire sprinkler systems are desinged in a full 3D enviroment.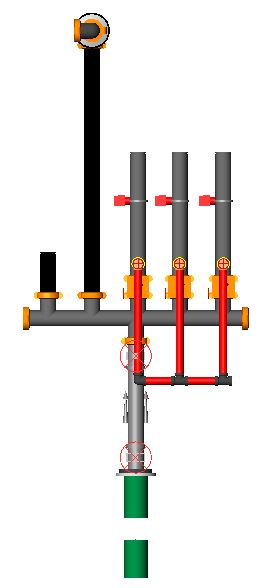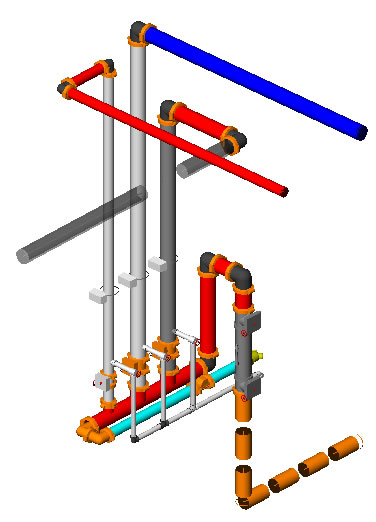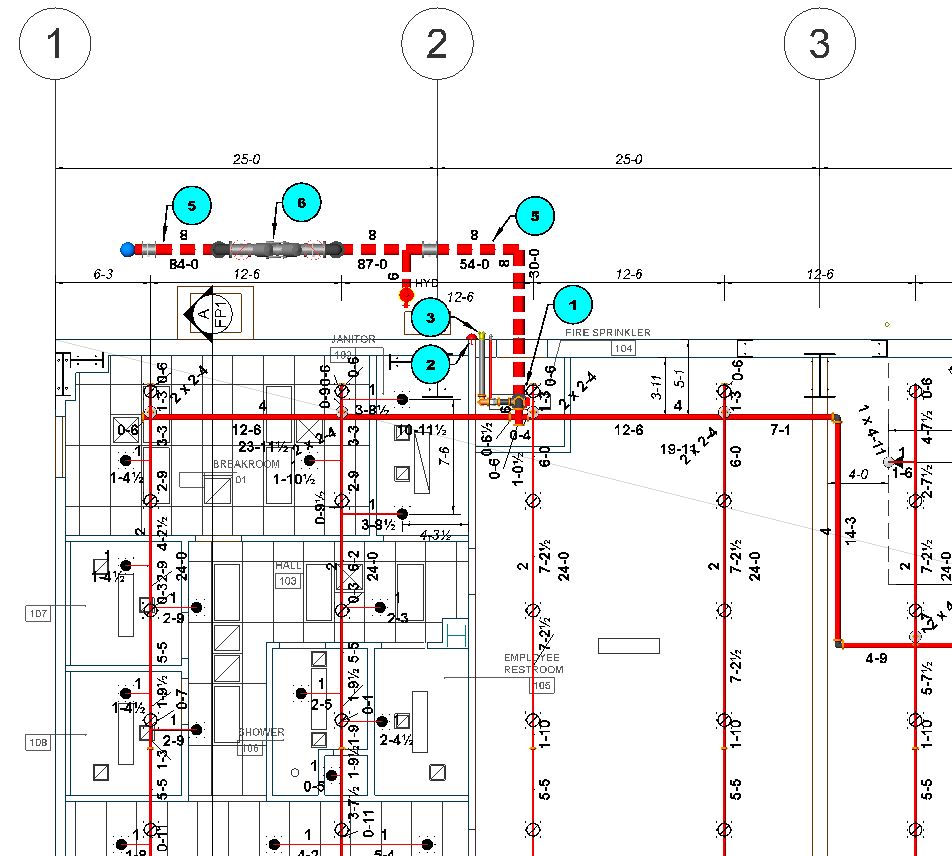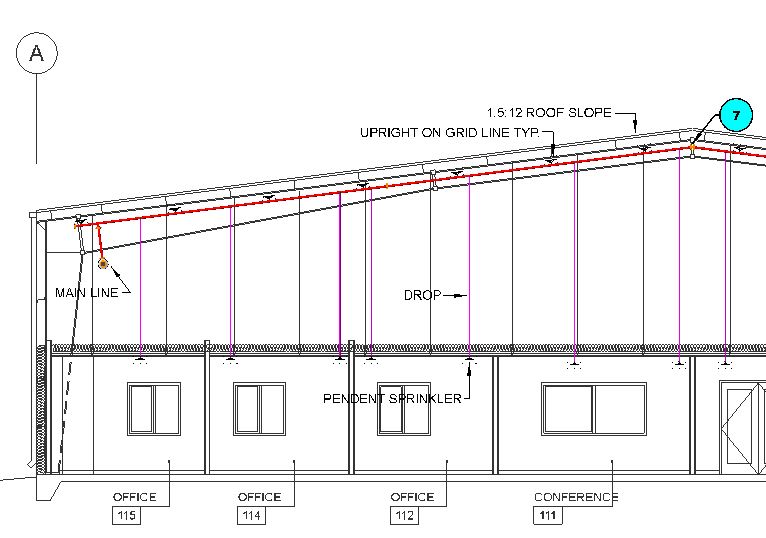 NFPA Member
Trade Coordination
At Guardian Fire Design we engineer our sprinkler systems closely with other trades to minimize field adjustments and to save time and money.
Electronic/Paperless Submittal
When we complete a project we can sometimes electronically submit plans to the city for review. This process eliminates the need for a trip to the city wasting gas, paper and time. When the city has approved the drawings they will simply email us a copy which we can print for you or email to you directly.
FIRE SPRINKLER CHANDLER MESA TEMPE PEORIA GLENDALE PHOENIX MESA BUCKEYE GOODYEAR APACHE JUNCTION AVONDALE PAYSON PRESCOTT FLORENCE CASA GRANDE COOLIDGE MARICOPA FOUNTAIN HILLS TUCSON NOGALES WILCOX TUBA CITY YUMA GILA BEND LAKE HAVASU FLAGSTAFF WICKENBURG KINGMAN SUN CITY WEST SUN CITY EL MIRAGE SURPRISE SCOTTSDALE AJO SHOWLOW LAKESIDE PINETOP STRAWBERRY PINE SALT RIVER PIMA MARICOPA INDIAN COMMUNITY PAGE CAVE CREEK CAREFREE NEW RIVER DESERT HILLS ANTHEM QUEEN CREEK GLOBE SUPERIOR MIAMI SAFFARD WILCOX WINSLOW SPRINGERVILLE EAGAR WHITE MOUNTAINS WHITERIVER FORT APACHE VERDE VALLEY COTTONWOOD JEROME SEDONA WILLIAMS ARIZONA CITY AMADO ASH FORK BLACK CANYON CITY BAGDAD BISBEE CAMERON CAMP VERDE CHINO VALLEY PRESCOTT VALLEY CIBOLA CLIFTON CLARKDALE CLAYPOOL COLORADO CITY CONGRESS CORNVILLE CROWN KING DOUGLAS DUNCAN PIMA ELOY SALT RIVER PIMA GILBERT GREER GREEN VALLEY HEBER-OVERGAARD HOLBROOK WINDOW ROCK HOPE HUACHUCA CITY HUALAPAI JOSEPH CITY KEARNY LAKE POWELL LITCHFIELD SAN MANNUEL SELIGMAN SIERRA VISTA SNOWFLAKE TAYLOR SOMERTON SONITA SOUTH TUCSON ST JOHNS SUN LAKES ST JOHNS THATCHER TOMBSTONE TONOPAH TUBAC WELLTON WENDON WINKELMAN YOUNGTOPARK LAKE MONTEZUMA MCGUIEREVILLE MAYER MARANA MAMMOTH OATMAN FLOWING WELLS ORO VALLEY PAGE PARIDISE VALLEY PARKER PATAGONIA PAYSON PICACHO QUARTZSITE RIO RICO SAHUARITA SALOME SAN LUIS WN YOUNG YARNELL PEEPLES VALLEY TOLLESON LAVEEN Peoria, Arizona

FIRE SPRINKLER DESIGN CHANDLER MESA TEMPE PEORIA GLENDALE PHOENIX MESA BUCKEYE GOODYEAR APACHE JUNCTION AVONDALE PAYSON PRESCOTT FLORENCE CASA GRANDE COOLIDGE MARICOPA FOUNTAIN HILLS TUCSON NOGALES WILCOX TUBA CITY YUMA GILA BEND LAKE HAVASU FLAGSTAFF WICKENBURG KINGMAN SUN CITY WEST SUN CITY EL MIRAGE SURPRISE SCOTTSDALE AJO SHOWLOW LAKESIDE PINETOP STRAWBERRY PINE SALT RIVER PIMA MARICOPA INDIAN COMMUNITY PAGE CAVE CREEK CAREFREE NEW RIVER DESERT HILLS ANTHEM QUEEN CREEK GLOBE SUPERIOR MIAMI SAFFARD WILCOX WINSLOW SPRINGERVILLE EAGAR WHITE MOUNTAINS WHITERIVER FORT APACHE VERDE VALLEY COTTONWOOD JEROME SEDONA WILLIAMS ARIZONA CITY AMADO ASH FORK BLACK CANYON CITY BAGDAD BISBEE CAMERON CAMP VERDE CHINO VALLEY PRESCOTT VALLEY CIBOLA CLIFTON CLARKDALE CLAYPOOL COLORADO CITY CONGRESS CORNVILLE CROWN KING DOUGLAS DUNCAN PIMA ELOY SALT RIVER PIMA GILBERT GREER GREEN VALLEY HEBER-OVERGAARD HOLBROOK WINDOW ROCK HOPE HUACHUCA CITY HUALAPAI JOSEPH CITY KEARNY LAKE POWELL LITCHFIELD SAN MANNUEL SELIGMAN SIERRA VISTA SNOWFLAKE TAYLOR SOMERTON SONITA SOUTH TUCSON ST JOHNS SUN LAKES ST JOHNS THATCHER TOMBSTONE TONOPAH TUBAC WELLTON WENDON WINKELMAN YOUNGTOPARK LAKE MONTEZUMA MCGUIEREVILLE MAYER MARANA MAMMOTH OATMAN FLOWING WELLS ORO VALLEY PAGE PARIDISE VALLEY PARKER PATAGONIA PAYSON PICACHO QUARTZSITE RIO RICO SAHUARITA SALOME SAN LUIS WN YOUNG YARNELL PEEPLES VALLEY TOLLESON LAVEEN Peoria, Arizona

FIRE SPRINKLER ENGINEERING CHANDLER MESA TEMPE PEORIA GLENDALE PHOENIX MESA BUCKEYE GOODYEAR APACHE JUNCTION AVONDALE PAYSON PRESCOTT FLORENCE CASA GRANDE COOLIDGE MARICOPA FOUNTAIN HILLS TUCSON NOGALES WILCOX TUBA CITY YUMA GILA BEND LAKE HAVASU FLAGSTAFF WICKENBURG KINGMAN SUN CITY WEST SUN CITY EL MIRAGE SURPRISE SCOTTSDALE AJO SHOWLOW LAKESIDE PINETOP STRAWBERRY PINE SALT RIVER PIMA MARICOPA INDIAN COMMUNITY PAGE CAVE CREEK CAREFREE NEW RIVER DESERT HILLS ANTHEM QUEEN CREEK GLOBE SUPERIOR MIAMI SAFFARD WILCOX WINSLOW SPRINGERVILLE EAGAR WHITE MOUNTAINS WHITERIVER FORT APACHE VERDE VALLEY COTTONWOOD JEROME SEDONA WILLIAMS ARIZONA CITY AMADO ASH FORK BLACK CANYON CITY BAGDAD BISBEE CAMERON CAMP VERDE CHINO VALLEY PRESCOTT VALLEY CIBOLA CLIFTON CLARKDALE CLAYPOOL COLORADO CITY CONGRESS CORNVILLE CROWN KING DOUGLAS DUNCAN PIMA ELOY SALT RIVER PIMA GILBERT GREER GREEN VALLEY HEBER-OVERGAARD HOLBROOK WINDOW ROCK HOPE HUACHUCA CITY HUALAPAI JOSEPH CITY KEARNY LAKE POWELL LITCHFIELD SAN MANNUEL SELIGMAN SIERRA VISTA SNOWFLAKE TAYLOR SOMERTON SONITA SOUTH TUCSON ST JOHNS SUN LAKES ST JOHNS THATCHER TOMBSTONE TONOPAH TUBAC WELLTON WENDON WINKELMAN YOUNGTOPARK LAKE MONTEZUMA MCGUIEREVILLE MAYER MARANA MAMMOTH OATMAN FLOWING WELLS ORO VALLEY PAGE PARIDISE VALLEY PARKER PATAGONIA PAYSON PICACHO QUARTZSITE RIO RICO SAHUARITA SALOME SAN LUIS WN YOUNG YARNELL PEEPLES VALLEY TOLLESON LAVEEN Peoria, Arizona